15 Apr

Regenerative Procedure Insurance Program Marketing

Over the past eight years of marketing for regenerative procedures, what we've seen is that the largest barrier to patients receiving treatment is finances. The regenerative therapies are expensive, mostly because of the biologics cost. Processing them according to FDA regulations takes specialized equipment, expensive testing and safety precautions.

Knowing this, the best option in regenerative medicine would be if the procedures had some sort of insurance reimbursement. And now, R3 Medical has put together the Regenerative Procedure Insurance Program along with marketing. This is a game changer in the world of regenerative therapies!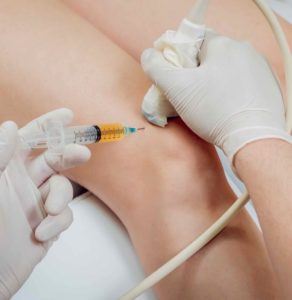 Let's clarify a few things first. The biologic included is derived from amniotic fluid, and does not contain active stem cells. R3 actually trademarked the term, "Stem Cell Recruitment Therapy", as the cytokines and growth factors in the biologic are able to effectively amp up the body's own regenerative processes. This includes bringing stem cells into the affected area to assist with repair and regeneration.
The included procedures are joint and soft tissue injections. Amniotic fluid contains a considerable amount of hyaluronic acid. This fluid works to lubricate joints and soft tissues in our bodies and may provide pain relief. The insurance covered "stem cell recruitment therapy" has shown excellent results in several studies at 91-92% after 6 months. Medicare, Tricare and most commercial insurance companies are covering the procedures.
R3's marketing nationwide generates over 5,000 patient prospects each month. With the Regenerative Procedure Insurance Program, a much larger percentage are able to achieve treatment. It's simply a great opportunity for practices, and the feedback on the program has been stellar to date.
R3's regenerative marketing generates interest for procedures, and we have an answering service that is professional and efficient. The service can schedule for practices too!
When a person is considering a regenerative procedure, there are several factors in play:
Is that person a candidate? Providers help make that decision.

What are the chances of success? Patient satisfaction rates have been high for joint and soft tissue injections.

Is it safe? R3's Centers nationwide have never had a significant adverse event.

Stakeholder thoughts. Friends and family's opinions may persuade or dissuade.
Finances If not covered, regenerative therapies range from $1000 to $9,000
Geography The patient will need to decide where is too far to go.
I've bolded 4-6 because those are patient specific, and factor into the decision making process. By far, #5 is the biggest issue. Understanding that it's often hard to put a price tag on Quality of Life and the potential of avoiding surgery, there is still the hard cost to consider.
So what if #5 was essentially removed from the equation?? And it just came down to one's insurance copay/coinsurance?
The Regenerative Procedure Insurance Program will be a game changer for your practice. Being able to help so many patients to achieve pain relief, avoid surgery and get back to more activities with an improved quality of life. That's such a great opportunity for your practice AND your patients!
Call R3 Marketing today, secure your exclusive geography NOW. Once the area is gone, it's gone! (888) 798-5665